Den of Thieves (2018)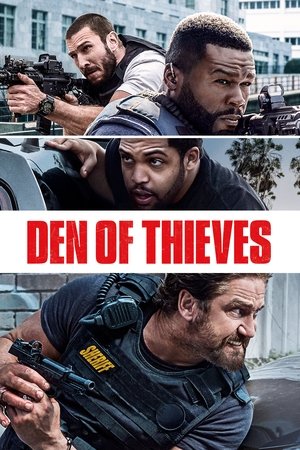 Den of Thieves (2018)
A gritty crime saga which follows the lives of an elite unit of the LA County Sheriff's Dept. and the state's most successful bank robbery crew as the outlaws plan a seemingly impossible heist on the Federal Reserve Bank.
Release: January 18, 2018
Duration: 140 Min
Genres: Action, Thriller, Crime
Languages: English
Subtitles: French, English, Bulgarian, Danish, Hungarian, Hebrew, Serbian, German, Ukrainian, Portuguese
Gerard Butler
Nick Flanagan
O'Shea Jackson Jr.
Donnie
Kaiwi Lyman
Tony Z Zapata
Eric Braeden
Ziggy Zerhusen
Steve Eifert
Bank hostage